Welcome to the Counseling Center of Cherry Creek Secure Client Area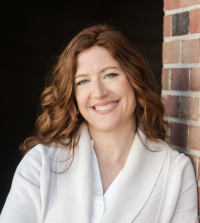 I am only accepting clients on a very limited basis at this time and have no available slots for couples. If you would like to reach out to me directly to discuss my availability, feel free to email me at Margie@CounselingCenterOf CherryCreek.com or call 720.457.3342.

We have recently moved locally from Detroit St. to newly renovated Cherry Tower on the corner of Kentucky Ave. and S. Cherry St. We look forward to seeing you soon!

If you are an existing client, please click the login link at the bottom of the page to schedule your next appointment.

We use an easy online system for secure and simple document management at the Center. All clients are asked to complete their intake paperwork online prior to meeting in person.

This is a secure, HIPAA-compliant website.

Fees for my sessions are $200 for a full 60 minute hour.

If you are a RETURNING CLIENT:
1. Click on the CALENDAR icon.
2. Locate your time.
3. Enter your login and password when prompted.
4. That's it!

**Please note: if you don't see a time, just shoot me an email at Margie@CounselingCenterofCherryCreek.com and we can find something that works. Or you can call me at 720.457.3342 to inquire for a specific time.

Counseling Center of Cherry Creek
950 S. Cherry St.
Suite 220
Denver, CO 80246
Decide. Show up. Transform.
Log in to the secure portal.